Growing. Learning. Playing.
Welcome to Main Street University 4 Kidz! We are a safe, caring, and fun environment that offers care for children ages 6 weeks to 10 years old.
CONTACT US
NOW ENROLLING: 2s, 2s/3s, 3s/4s, and PreK Classrooms! Limited Spaces Available
Learning
We strive to offer an atmosphere that will instill good family values and a love of learning that will stay with the children throughout their lives.
Play
We also feel strongly that children should enjoy every moment of their childhoods. We believe children learn best through play!
Caring Atmosphere
This is your child's beginning and we want our parents to know that each and every day your children are being cared for as if they are our own.
Safety
Our promise to you is to provide a safe environment for the children you have entrusted to our care.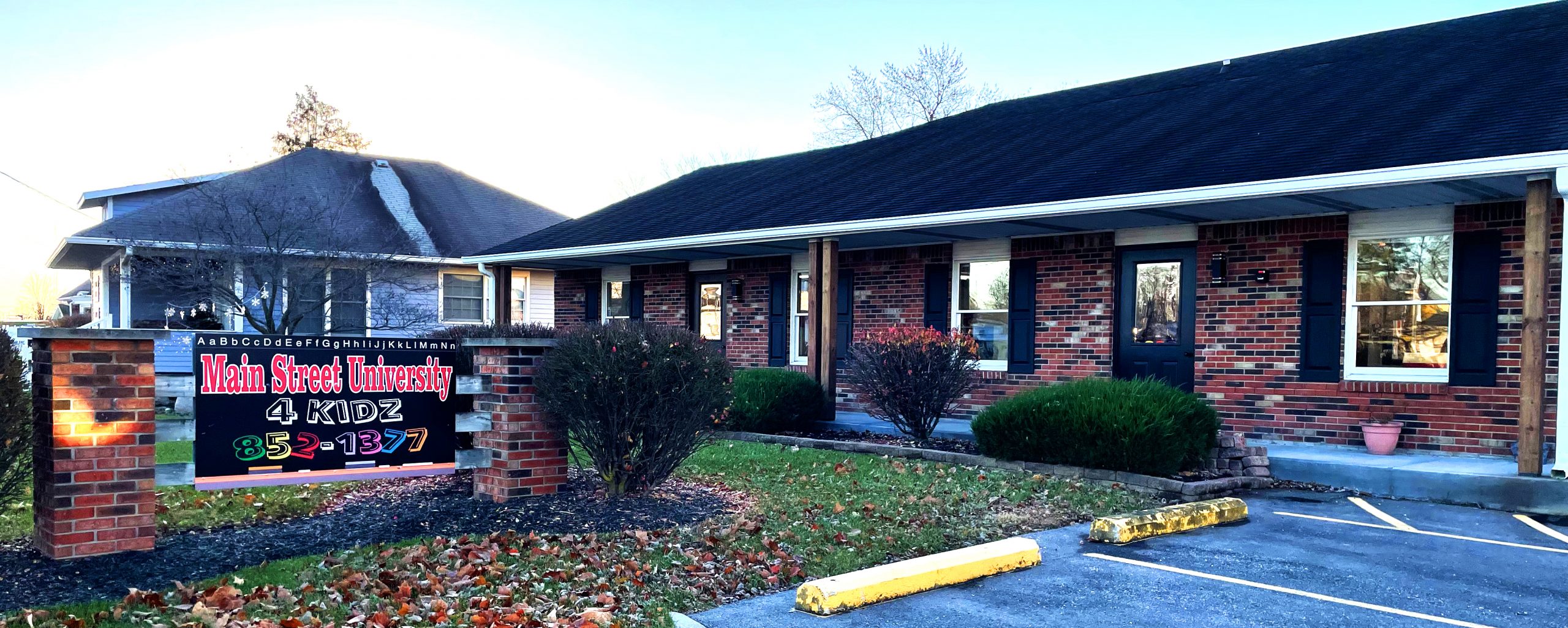 About Us
Main Street University 4 Kidz is a privately owned business that is a licensed day care center that opened in 2011.  We are currently licensed for 83 children from the ages of 6 weeks to 10 years.
Our Director, Jennyfer Lingbeck is bilingual, speaking both English and Spanish.  Her Degree is in Early Childhood Education and she has many years experience in the childcare field.  Jennyfer along with a qualified staff of 17 are here to make your child's experience in day care a safe, fun and learning experience.  
We feel very strongly that children should enjoy every moment of their childhoods and our learning experiences will be presented in a fun and enjoyable manner with plenty of time to just play.  We encourage basic self help skills and try to instill good manners, table manners and just being a good friend to everyone.
Together we are very excited to provide a quality day care experience for our families.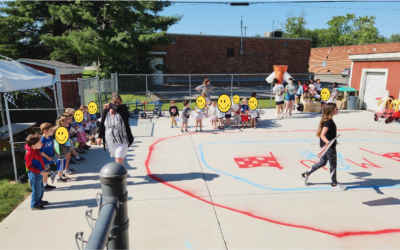 We love hosting our very own Indy 500! The kids love cheering each other on as they race around our very own track. One of our favorite days of the year!
read more
What Our Families are Saying
"This is my daughter's first daycare. She started attending at the age of two when her parents were going through a divorce. The staff did a tremendous job to help her transition at a personal level and a professional level. I feel the care given is individualized to help the transition. This daycare goes above and beyond to communicate the needs of the child. They communicate what the child is doing well and areas I can improve on to better the transition. I have nothing but positive things to say about the daycare. This is a hidden treasure in Brownsburg. I went to several daycares and felt this one is the best fit."
-Kyndra Trammel, Parent
"My boys have been going to Main Street University since they were 1yr and 4yrs old. They've grown up there and still love going back at summer break. Nancy has a special relationship with both boys and I couldn't be more grateful to her and the staff."
-Nicki Atkinson, Parent
"My son attended Main Street University 4 Kidz from age 18 months through Pre-K and now my 1 year old daughter attends.  I have always been certain that they are cared for and safe here. The owner, director and teachers communicate so well and are always working to see that my kids are happy, safe, succeeding, and growing!"
– Sarah Kolcheck, Parent
Join Our Team!
WE ARE HIRING!
We are currently hiring for…
We are willing to be flexible with hours or looking for part-time hours.
Fill out the form below to enquire or request an application!